Accessibility and Empowerment: Key Goals of Qatar 2022 FIFA World Cup
Accessibility and Empowerment: Key Goals of Qatar 2022 FIFA World Cup
One of the key goals of FIFA World Cup Qatar 2022 is to make sure everybody has an equal opportunity to enjoy the tournament.
Accessibility and empowerment are hugely important for the organisers of the event and it's hoped that the legacy of this will live on far beyond the referee blowing his whistle at the end of the final on December 18th**.**
Ahmed Habib is an avid football fan who can't wait for Qatar 2022 to get underway.
"I think that everything is in place for this to be the most accessible edition of the FIFA World Cup. Work began a very long time ago by including members of the disabled community, and by putting in place the highest standards at the tournament venues. But also by making sure that the tournament plays a transformative role in ensuring that the whole country becomes more accessible." 
Ahmed works as a Senior Media Content Specialist for the Supreme Committee for Delivery & Legacy, the government body that oversees everything related to the World Cup. He hopes Qatar 2022 will provide a platform to usher in a new era for the country.
"It's very rare to have stadiums like we do here in Qatar. All eight stadiums are brand new, and provide an opportunity for wheelchair users like me to sit in multiple areas of the stadium, and to have multiple vantage points to watch the games". Says Ahmed.
Sensory room
But making a stadium accessible goes beyond just having a row of wheelchair-friendly seating. The roar of the crowd is one of the many reasons people love watching live sporting events, but it's not for everyone. 
At Education City Stadium, a sensory room provides a calm and safe space for young fans with autism and other cognitive disabilities, to reduce their anxiety during the world's largest sporting event.
The Renad Academy is a school based in Doha that helps children with autism. It provides education and specialized services to students, as well as training and support to parents. 
Sana Abu Majeed is a Periodic Occupational Therapist who works at the Renad academy and she was approached to help design the sensory room at Education City Stadium. She began working on the room in 2020, in order to get it ready for last year's Arab Cup. 
"Most of the people that are neurodivergent can get overwhelmed by noises, can get bothered by lighting, can find crowded settings really discomforting. That's where a sensory room comes into play. These environments are meant to calm and relax individuals." She explains.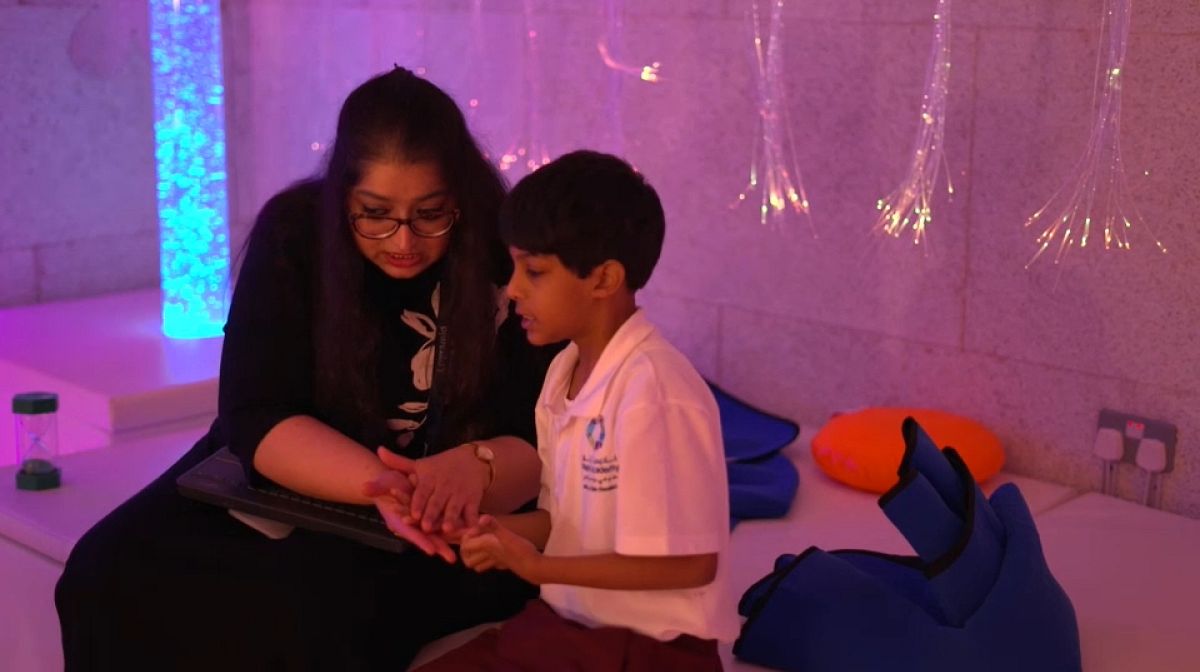 Sana Abu Majeed, Periodic Occupational Therapist, in a sensory room
Qatar Disability Resource
Sabika Shaban founded Qatar Disability Resource, to bring together the country's disability stakeholders. She knows there will be bumps along the way.
"So, the movement for accessibility in itself is a challenge. We're talking about really diverse needs. And trying to understand that accessibility is more than just installing a ramp and providing signs in braille. It's really important, it's just a lot more sophisticated than that." 
Sabika says a lot of grassroots work has already been done to promote accessibility for future football tournaments.
One prominent voice is that of Ghanimeh El-Taweel. She's an Affiliate Instructor, at Hamad Bin Khalifa University and a self-proclaimed 'troublemaker' because she loves to question things and challenge the status quo.
El-Taweel participated in the last mile audit of the Education City Stadium and offered her recommendations on changing signage, lighting, and the designated routes for people with disabilities.
"We assessed the metro and the tram. So... I think the tram, implemented what is called a wheelchair tray. You're supposed to ask for it before you actually ride the tram, but we told them this should not be asked for, it should be available at all times. It was locked behind closed doors. There's no need to lock them, so that will also change."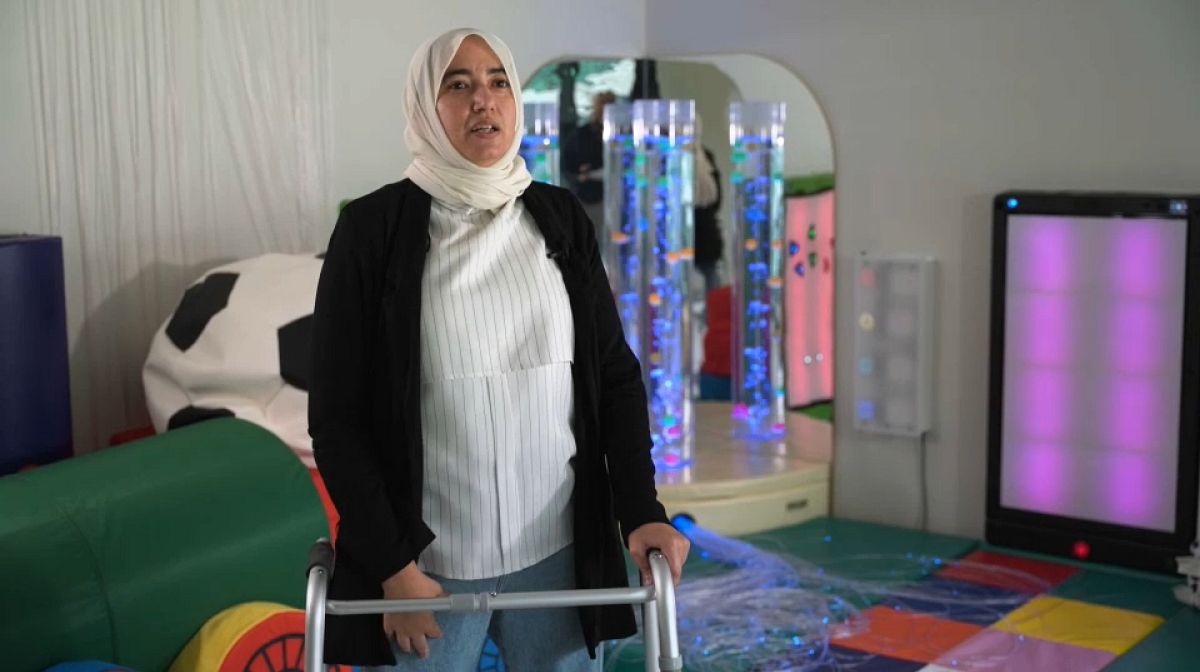 El-Taweel strongly believes in the motto, 'nothing about us, without us,' the meaning of which she describes. 
"It means we're at the table from the beginning. We are not here just to tick a box: 'oh, we had people from the disability community come and see it, so we're done.' No, we are at the beginning. Our input is valuable. We know our needs more than anybody else. And we look at the bigger picture and we look at the personal experience."
The hope now is that first-hand experience will lead to a more enjoyable World Cup viewing experience, for everyone.
Football is often referred to as the "beautiful game" because of the visual artistry of its best players. But, for Street Child United, the beauty of football goes far beyond that. The organisation uses the sport as a global platform for street children - empowering them to speak out and demand the opportunities, rights, and support they deserve.
With the eyes of the world on Qatar for the FIFA World Cup, one man, John Wroe, is determined that some of that focus will go to street children taking part in the Street Child World Cup 2022.
13 girls' teams and 15 boys' teams, came from all over the globe, but for many of them this was a difficult process, because access to identity documents was a huge issue.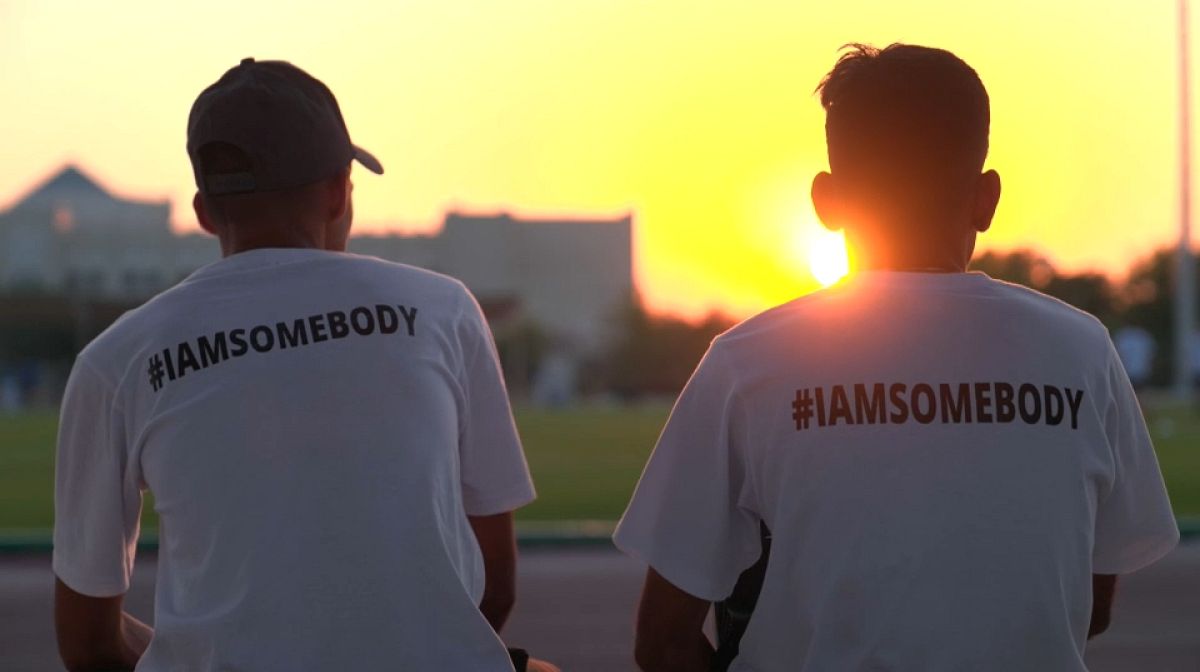 Street Child World Cup
Every story and every struggle, is unique. Sandihya Shankar is the captain of India Girls.
"They said Karunalaya Home takes care of kids and they rescued us and got us there. I did not have any proof (any official identity documents). I needed a birth certificate, aadhaar card, and community certificate, I had none of these. After I came to Karunalaya, they helped me get an aadhaar card, then I struggled to get a passport. They needed my dad's death certificate, caste certificate, and birth certificate for which there was a lot of struggle."
Read more and watch the full video here. 
Source: Euro News