11 Eid Gift Ideas for Kids with Autism & Related Disorders
11 Eid Gift Ideas for Kids with Autism & Related Disorders
It's that time of year again when autism parents and families in Qatar start to think: What should I buy my kids (nieces, nephews, friends, etc) for Eid this year and more importantly, where can I find them in Qatar?
With the last few days of Thul Hijja, we are pressed for time with getting everything ready for Eid.  With Sensory Souk in the neighborhood, you've got a 1-stop shop for all of the kids on your list.
Here are some general tips to keep in mind when buying toys for autistic children (adapted from Autism Parent Magazine):
Determine what the child loves, then consider his/her age, cognitive level, and motor skills.
Ask the parents what sensory inputs their child enjoys or avoids. Ask if he/she has a special hobby or interest. Common interests include building or engineering activities, drawing, animals, and trains.
Choose gifts that will provide the child with real-life experiences.
Buy gifts the child can use at school and will aid him/her in coping with his/her sensory needs.
You might also consider buying a calming gift to help children cope with high-stress holiday periods or summer travel.
Gifts that help social skills are a wonderful option to enhance a child's therapies.
With these guidelines in place, here are some ideas we've come up with:
1. Stressed out?... Restless fingers?

Our amazing fidgets are perfect for kids who like to fidget. These playful little toys are perfect for squeezing, squishing, bouncing, tossing, twisting and turning. While they promote a sense of calm, reduce stress and can increase focus they're also a lot of fun, relatively small (travels well) and quiet!  With over 20 different ones to choose from, you can find something for everyone on your list.
Fidget Toys: 5 QR and up
 
2.  Feed Your Fast Food Junkies
 
Indulge in a little post-Ramadan junk food with our fun Burger activity (great for fine motor development), slow-rise fries squishy and our super-soft and cuddly Squishables!
Shop Now: Eid Junk Food Gifts: 60 QR and up
 
3. Nurture your Mini Picasso
 
Bend and twist these assorted Wikki Stix to create fun designs! There's no right or wrong way to use these so there's always a successful outcome which is always a great thing!  Ideal for little hands, these wax-coated craft sticks are a fun activity kids can use to express their creativity.
Shop Now: Wikki Stix: 5 QR and up

4. Who loves Messy Play?!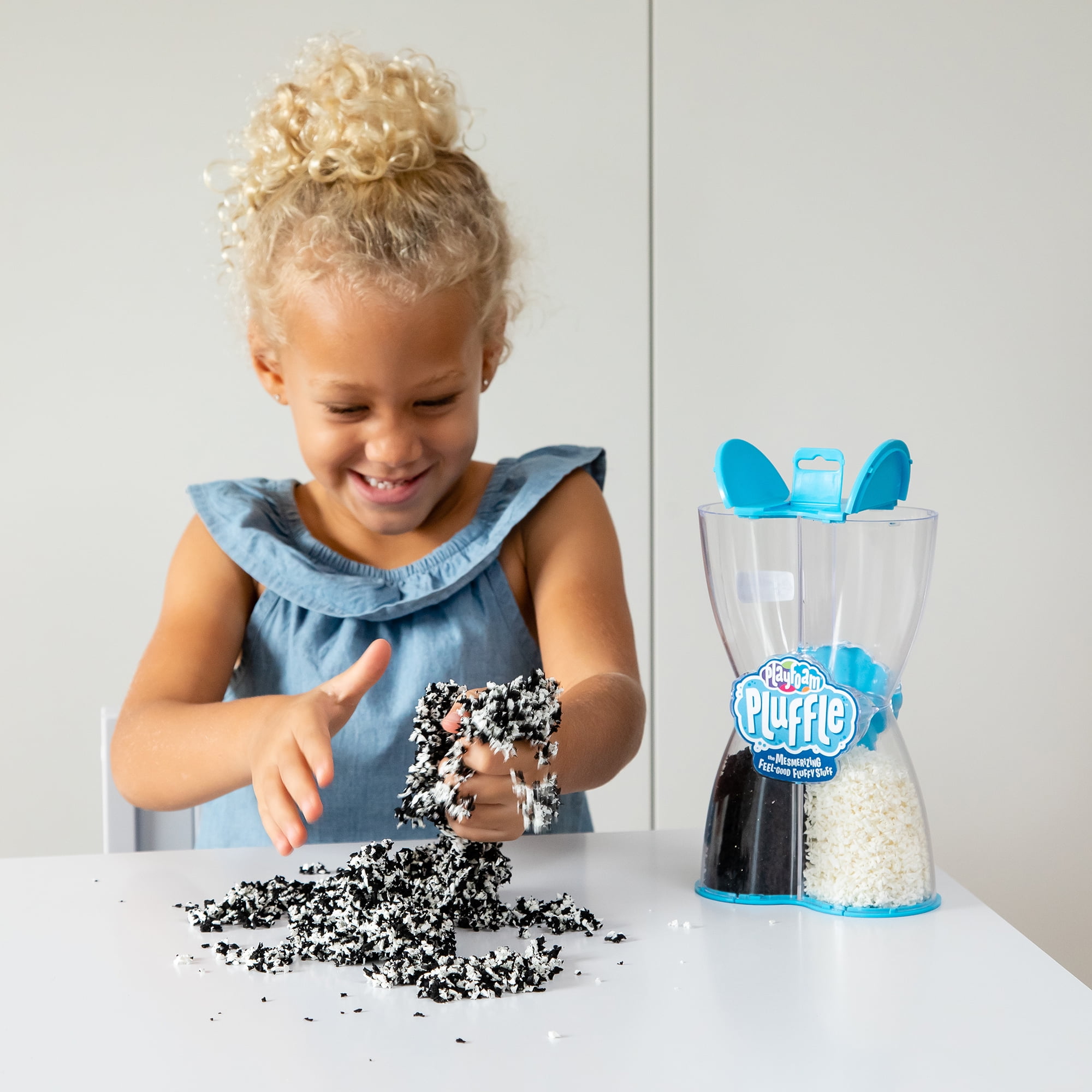 These water beads are pretty perfect for our sensory seekers.  Buy them hydrated or dry!
Shop Now: Drizzl Play Dough & Playfoam Pluffle: 25 QR and up

5. Space Explorers!


Whether they're seeking, hiding, exercising their muscles and joints, or pretending they're a "bat boy", this Space Explorer is a fun gift for any kid--on the spectrum, or not!  Made of lycra, this is light, stretches an incredible amount and travels easily making it a great sensory break tool for long airplane journeys.
Space Explorer Sack: 390 QR and up
 
6. Kids who need a little support while traveling: Sensory Travel Tools
These tools supports kids who struggle with plane trips, or car trips, or become anxious when traveling. This selection of resources support self regulation and help with transitions. Our noise reduction headphone help minimize noise and maximize concentration. The wiggle cushion can calm kids who need more sensory feedback or help train hypersensitive kids to tolerate more sensations. 

Shop Now: Sensory Travel Tools: 90 QR and up
 
7. Fans of Numbers and Letters
These Math and Alphabet activities are pretty perfect for kids who like numbers and words. We recently met a young man on the spectrum that, mid-conversation, shared his love for the number 4 and his disdain for the number 7! For kiddos who appreciate numbers and letters, a math or word game would be fun (and educational!). 
Shop Now: Educational Games: 65 QR and up 
 
8. Animals
 
Can't give a real pet a home? Give them the next best thing (without the mess!)
Shop now: Animal Gifts for Eid: 140 QR and up 
 
9. For your Creatives
Unlock your child's creativity and imagination and keep them screen-free this Eid!
Shop Now: Gifts for your Creatives: 175 QR and up 
10. Sorting & Puzzles
What is a puzzle-lover called? A dissectologist!  Who knew?! Give your little dissectologist gifts that will keep them happy and entertained for hours!
Shop now: Sorting & Puzzles: 80 QR and up  
11. Sensory Souk Gift Voucher


Still not sure what to get? How about the gift of choice?!
Present buying just got easier!  On some occasions knowing what to buy someone can be a bit of a headache, and with so many options available it can often be difficult to pick the right one - so why not let them choose that perfect gift themselves?  Buy our gift vouchers and let the lucky recipient choose their own experience. 
Sensory Souk Gift Voucher: 15 QR and up
Sensory Souk has a great selection of gifts and goodies to make this Eid more festive and fun for all kids! All of the products listed above are in stock in Qatar at Sensory Souk.  Visit us today in Royal Plaza on Al Sadd St., 1st Floor Next to Mosafer.